9:38:00 PM Posted In
Fun
,
Life
Edit This
I stole this from Heidi's blog because it looked fun. Besides I'm stressed and whatnot and need a bit of a distraction.
It works like this...
~ Go to www.google.com.
~ Type in the answer to each question you see below.
~ Pick a picture and paste it next to the question in your blog.
Pretty simple. Here we go...
1. Age at next birthday

2. Place I'd Like to Travel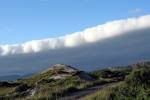 3. My Favorite Place

4. Favorite Food

5. Favorite Animal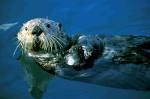 6. Favorite Color

7. Town Where I Was Born

8. Town Where I Live
9. Name of Past Pet
11. Best Friend's Nickname

12. My Nickname

13. My First Name

14. My Worst Habit
bottom line says: "I'll find a picture for it later."
15. First Job

16. My Grandma's First Name

and

Barbara
17. My College Major

(then)

(now)