12:13:00 PM Posted In
24 weeks
,
Bed Rest
,
Belly Pictures
,
Pregnancy
Edit This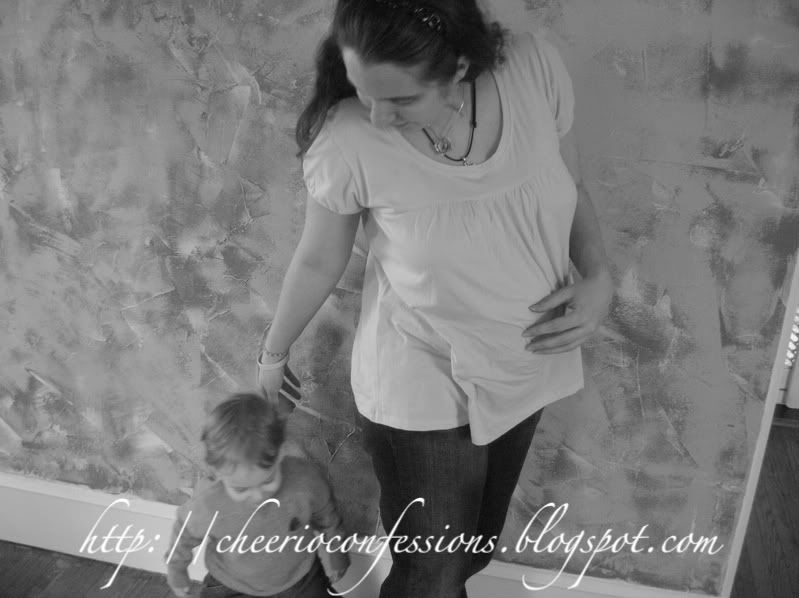 Okay so I'm almost 26 weeks, which makes these pictures a little late. But I've been fighting with my camera and my laptop (apparently they still aren't on speaking terms - I don't know why) so now is when they are getting posted. :) lol
You can't really see my belly in this picture but I just love it!
A more recent belly bump with Elliott Richard. He just loves my belly! When he saw us taking belly pictures, he had to get involved.
I love how we are looking at each other while holding Tiny within my belly.
And here's the actual belly picture for the 24th week. :)
I'm not sure it does justice to the size of my belly. Of course, it feels much larger to me than it seems to appear to everyone else.