9:59:00 PM Posted In
26 weeks
,
Bed Rest
,
Pregnancy
Edit This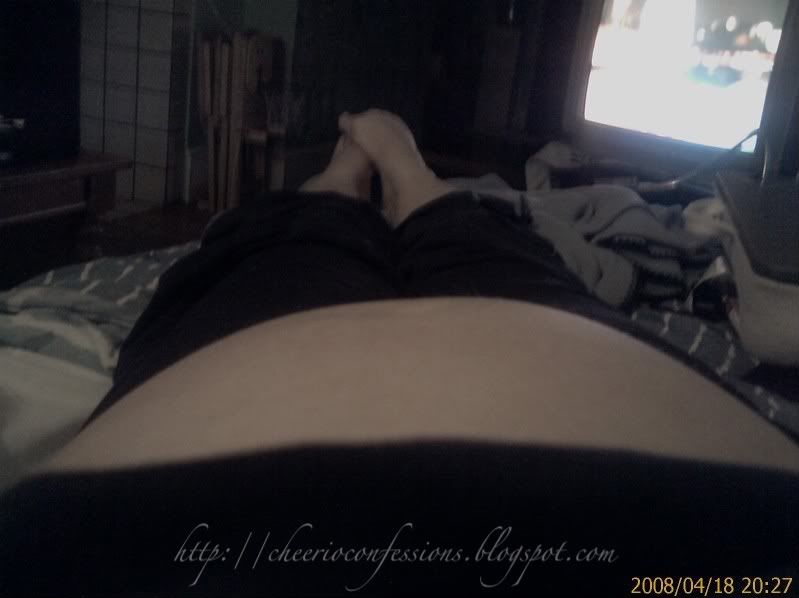 Here we have my view all day, every day. At least from this angle I can still see my feet.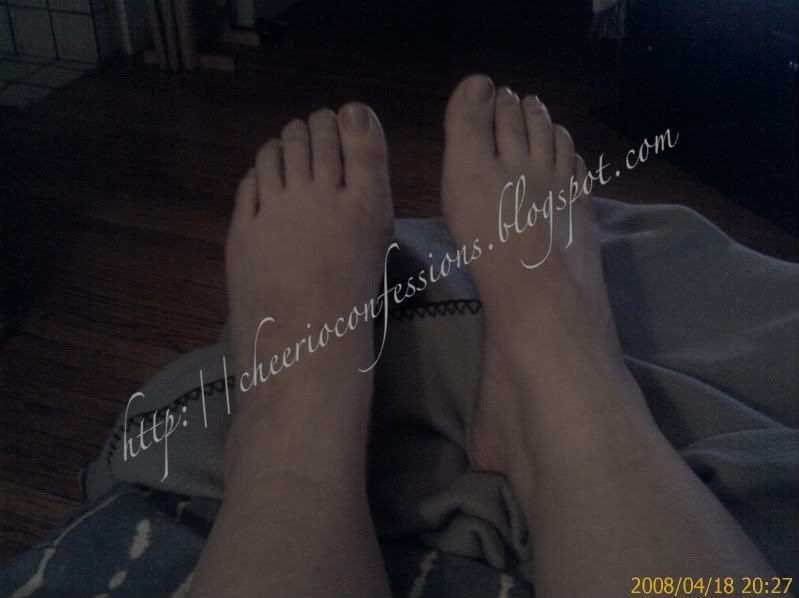 And these motled look disasters are my feet after a trip up the stairs to the bath and then the kitchen for a snack. I'm slowly loosing the difference between my calves and my ankles when I get up anymore.
Ah the joys of pregnancy...