11:43:00 PM Posted In
2 years
,
Elliott Richard
,
Pictures
Edit This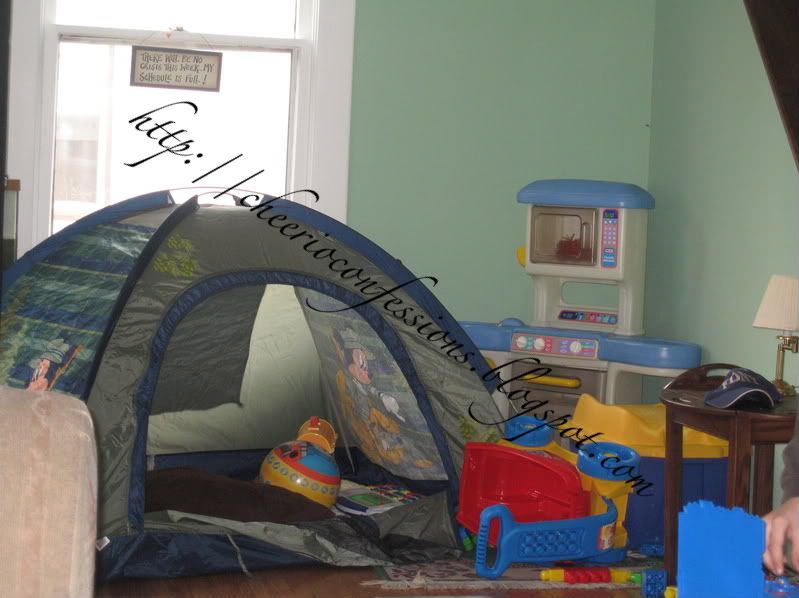 These are Elliott Richard's new digs.
We used to have Rob's Bowflex thingie over there but we moved it so that we could set up this play area for Elliott within my line of sight.
He has his kitchen in the corner. (I seem to have raised a bit of a "foodie". lol)
Between the end table and the kitchen is the toy box. It's really cute. It has a mouth on the blue portion and to eyes on the yellow portion/lid.
Flipped over on the floor in front of the toy box is Elliott's wagon. It came filled with those huge toddler-safe Legos. Now he puts toys in it and carts them around the house, which was honestly the whole reason we bought it. (lol)
And then we've got the tent. It used to be Gavin's but as the Autism took over he became afraid of it. Elliott Richard wasn't too sure about it at first. Then I made him a little bed with his blankets from the NICU and the quilt that our neighbor's mother hand stitched for him. Added a few toys. And now he loves it in there. :)