4:00:00 AM Posted In
1 year
,
Adorable Kid Tricks
,
Blog Hop
,
Emmett John
,
Fun
,
House/Home
,
Life
,
Memes
,
Pictures
,
Preemies
Edit This
Like most households in America we have an entertainment center/TV stand. Also like a lot of households in America we have an infant/to-be-toddler. So while our entertainment center/TV stand is sturdy enough to hold the television is wasn't built to withstand the force of "The Tank". Now our television is on a dinning room table in an attempt to protect Mr. Emmett John during his adventures. So I suppose it was only a matter of time before our makeshift TV stand became Emmett John's Hide-Away. (lol)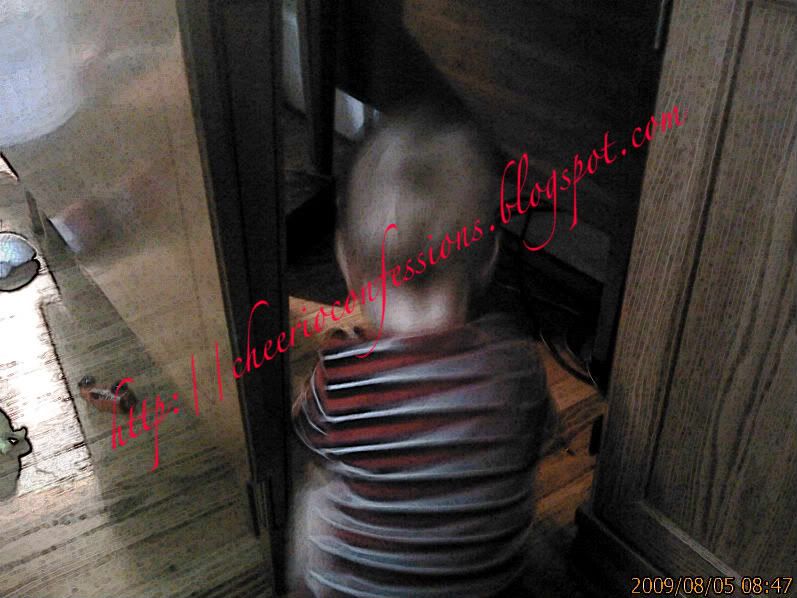 "Look calm, cool and collected. Remain cool while you check out the new "digs". Do not act interested. But let's face it, beggers can't be choosers here. In a 3 bedroom house with 2 adults, 3 kids, 1 medium-large dog and 1 cat "private quiet space" is a luxury few of us find anymore."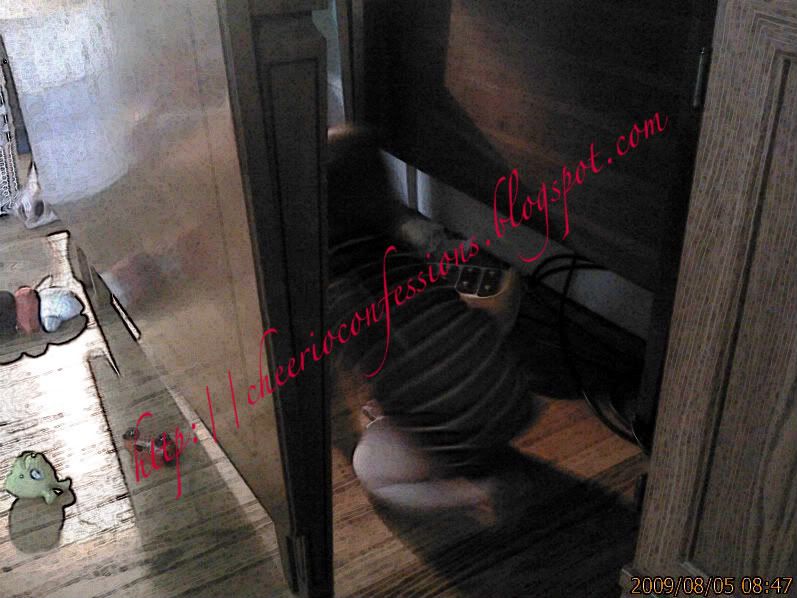 "When they least expect it, make a break for it! Begin moving
into your Hide-Away as quickly and quietly as possible."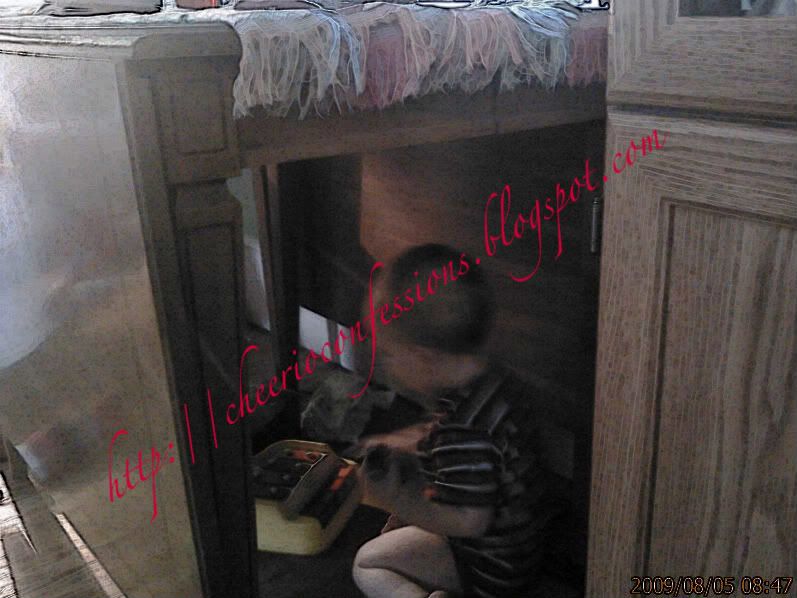 "Make sure it's stocked with a few of your favorite toys. That way you don't always have to share them anymore. "Share" being a term that is used loosely here, of course."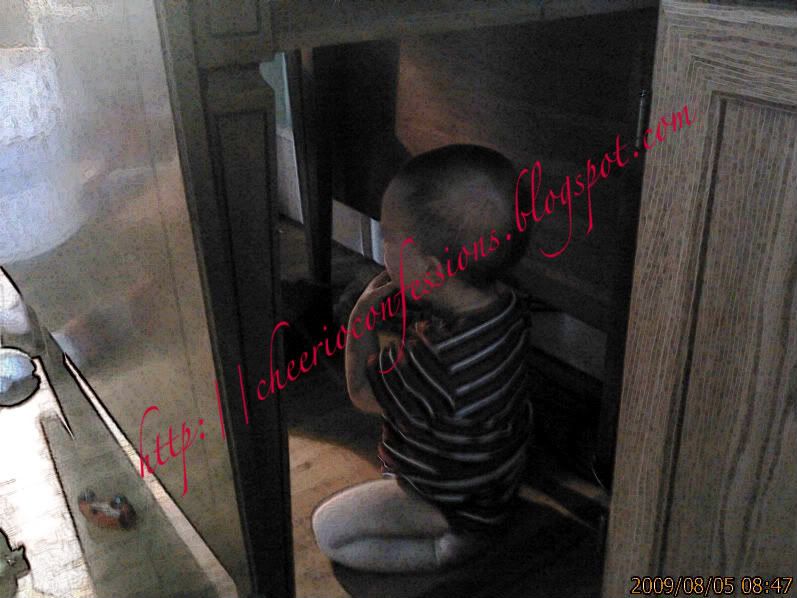 "Be sure to stash some snacks. (We won't ask where or how.) All the great Hide-Aways have snacks!"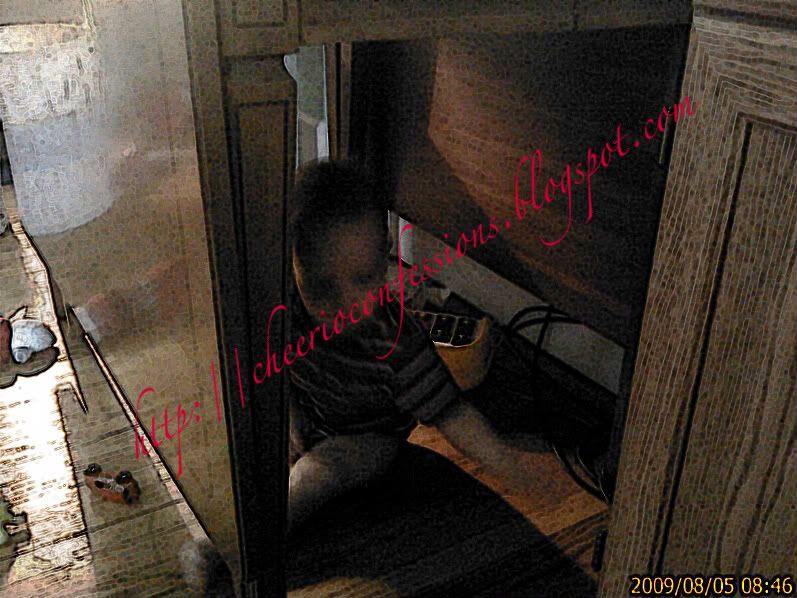 " Abort! Abort! Abort!
Hide-Away has been discovered! Elder sibling figures are approaching and closing in fast! Abandon ship! Abondon ship! Abandon ship!"

It was cute and really funny to watch him crawl under there and have his own little Hide-Away, at first. Then he found Daddy's speaker, which Emmett John thought was a giant block that someone had left just for him. Obviously! So he began to play with it. (Oy.) And then he found the surge protector. I wasn't worried at first because there weren't any open outlets and it's pretty difficult to unplug what's in there. He didn't show any interest in any of that anyway. He had eyes for only one thing. The Power Switch. It glowed bright orange, what baby wouldn't be drawn to it? Obviously, he had to push it.
*Poof*
Television, stereo, satellite, internet, PS3 - everything - off. It scared the life out of me until I saw Mr. Emmett John crawling out of his Hide-Away as fast as his chubby little limbs would carry him. (lol) So now the Hide-Away is blocked off. But it was cute and fun while it lasted.